This month, we are thrilled to welcome Guillaume Cuvillier to our ExerGo team. Guillaume is an energy engineering specialised in district heating and cooling networks.
Could you tell us a bit about your background?
I grew up in a small French village called Asson at the foot of the Pyrenees. Passionate about the environment, I did my master's in Sustainable Energy Systems at Chalmers University of Technology, Sweden. I then moved to Switzerland, where I've been working for various energy companies for more than 14 years.
What's your role at ExerGo?
As a project manager, I'm responsible for customer projects and collaborating with the product development team to drive the company's growth.
What inspired you to join our team?
After several years of working with traditional heating and cooling systems, I've seen the challenge of heat transport, especially in city centres. That's why I'm attracted by the challenge of developing a new technology in a small but dynamic team such as ExerGo. The needs of experience, adaptation, and reactivity of the team totally meet my professional goals and I couldn't be more thrilled to be part of the team.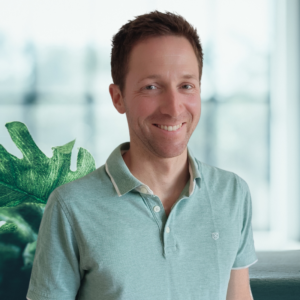 What do you do outside of work?
I love doing sports such as ski touring, surfing, mountain biking, climbing, or building wooden surfboards. Above all, I enjoy spending time with my family and friends as it's a great way to relax and keep a healthy work-life balance.
Want to learn more about the team?