This month, we are welcoming Julien Favre, our newly appointed Chief Commercial Officer. Julien is a true globetrotter with nearly 20 years of experience in international business development and finance.
Before joining ExerGo, Julien spent nearly two decades working in business development and finance for multi-national companies in more than 20 countries. At his last company, KraftHeinz, he was a European CFO for four years and then Business Unit President managing a large multi-national team in Eastern Europe and Middle East and Africa for another four years.
Just before returning to his roots in Lausanne, Switzerland, he embarked on a one-year trip around the world with his family before joining ExerGo.
Julien, too, is thrilled to start his new adventure at ExerGo. Let's get to know him a little bit better through a short interview.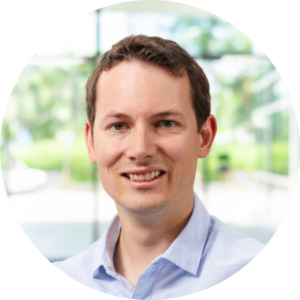 What do you do at ExerGo? 
I'm the Chief Commercial Officer, responsible for the development of the business and the commercial strategy. Having a market-ready technology and its first project completed, ExerGo is ready to expand. I believe that my skills and international experience will benefit the development of ExerGo.  
What inspired you to join ExerGo? 
After many years in big corporations, I wanted to dedicate myself to something that matches my interests, and more importantly, something that I can proudly explain to my daughters. I strongly believe that ExerGo has a major role to play in decarbonising the heating and cooling sector. Given that a third of all CO2 emissions are coming from heating and cooling, but only few solutions are available, I want to help ExerGo to succeed and in doing so, improve the health of people and our planet. 
Why should heating and cooling customers choose ExerGo?  
The simplest reason is that it's essential to move away from fossil fuels for heating and cooling if we want to achieve net-zero in 2050. In many locations (dense cities for example), it's not logistically possible or economically viable to deploy networks with water pipes as they are often too big and too costly. Our small and flexible pipes make that transition possible. 
Want to learn more about the team?